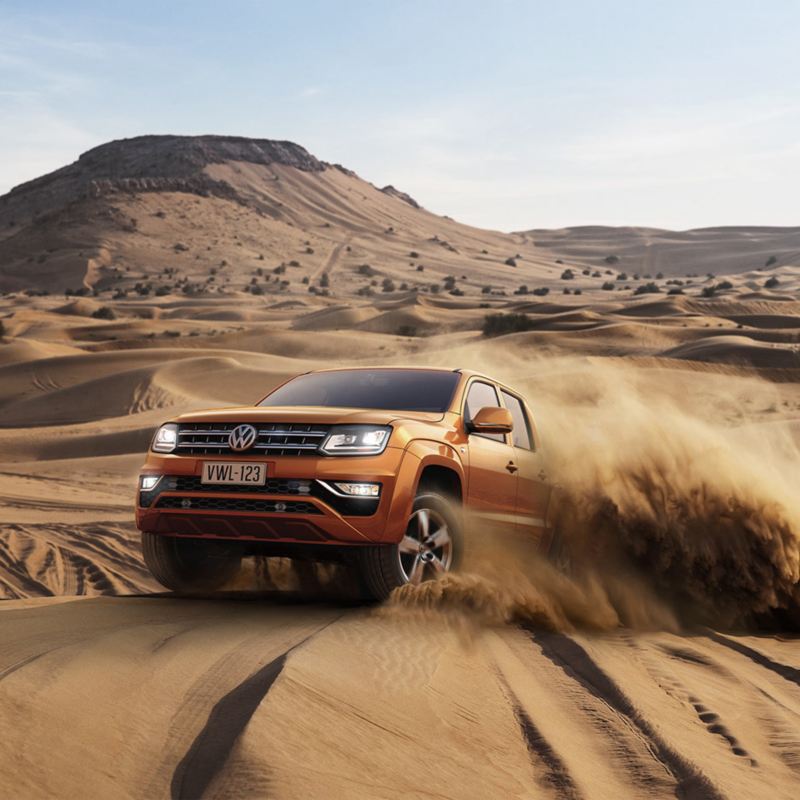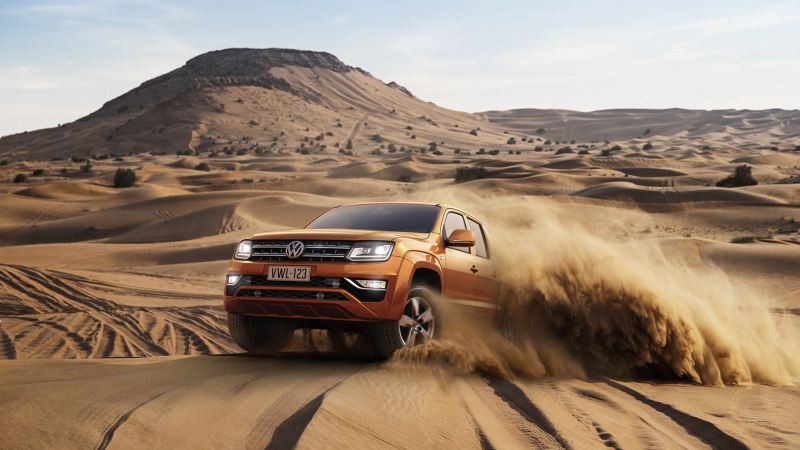 100% pickup. 100% premium.
100% pickup. 100% premium.
Comfortline, Comfortline Plus, Canyon, Dark Label, Highline
2.0 TDI (Bi-Turbo), 4Motion optional
100 % pickup. 100 % premium.

Uncompromising off-road. Spirited on the asphalt. The new Amarok combines everything that you expect from an exclusive, premium-class all-rounder: a masculine design and robust construction along with plenty of power.
Built for maximum driving pleasure
Asphalt, earth, gravel. In the new Amarok you will experience the pinnacle of exclusive driving comfort on almost any terrain. It combines high ground clearance with the best body stability along with the proven 4MOTION all-wheel drive. The result: traction in virtually every situation, even with high tensile loads and payloads.
Outstanding in extreme conditions.
The new Amarok's wide wheelbase and increased ground clearance mean it can handle even extreme angles, gradients and slopes.
Mastering the rough and smooth.
The outstanding off-road ABS as well as the Hill Descent Assist ensure high safety across all terrains. Optional robust underride guard packages protect the fuel tank against stones and branches on the ground.